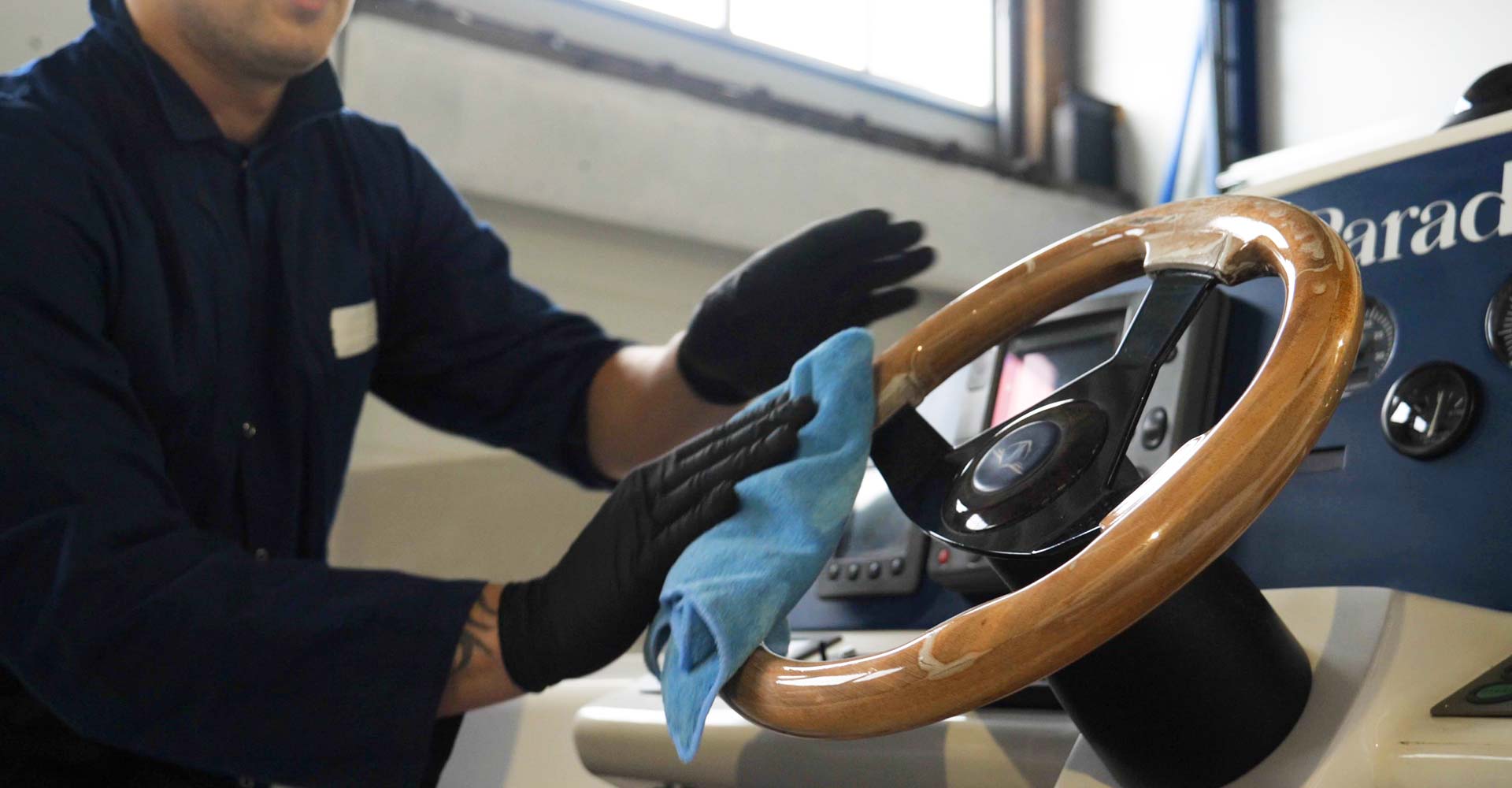 Nautical
eco cleaning line
Boat cleaning products
Boat Cleaning products: your boat cleaned while respecting the environment
Which boat cleaning products to choose? Having a perfectly clean boat in its spaces and all surfaces is not only a question of aesthetics. The ordinary cleaning is an important part of the basic maintenance of any boat. In addition to making onboard spaces flawless and healthy, it extends the life of weathered components and improves their functionality. The opaque and dirty glass of a skylight looks bad, but it could obstruct the crew's view while sailing; just as a neglected and smelly cabin is capable of ruining our precious rest during a cruise.
Boat cleaning products with certified ecological formulas
The way that we use boat cleaning products have a great impact on the sea; the fishes and aquatic plants are put under stress by contact with even modest amounts of chemicals and toxins from cleaning detergents. What is the sense of living the beauty of the marine environment if we are forced to pollute it? For this reason Nagua proposes the line of detergents for boats expressly created with ICEA and Friend of the Sea certified ecological formulas that guarantee maximum cleaning of the surfaces on board but also the minimum impact on the marine environment. That's why they represents a great alternative to the traditional chemical or petroleum-based cleaning products.
Boat cleaning products designed for all on-board surfaces
Inside of the Nautical eco cleaning line you will find a range of Cleaning Products for the Boat, detergents dedicated to all the surfaces on board such as theEco Glass and Surfaces, a self-drying cleaner that cleans, polishes and removes salt from glass, skylights, mirrors and plastic components, or theEco Universal Degreaser with high performance or theEco Anti-Limescale, a powerful anti-scale ideal for sanitary ware, tiles, showers, faucets and metal surfaces, and then theEco Floor Cleanerthat takes care of floors and dunnage, as well as theEco Boat Shampoo, with low foam and high performance that is ideal for all exterior boat surfaces, including gelcoat.
Dishes, laundry and bathroom always cleaned and without pollution
Among Nagua's marine-friendly boat cleaning products, you will also find cleaning products for the dishes indispensable for washing and degreasing by hand or in the dishwasher, such as theEco Dishwashing Gel and theEco Gel Dishwasher, the detergents that takes care of your dishwasher. Laundry with the possibility of customizing the scent, such as theEco Washing Machine Liquid and theEco Softener and finally the detergents dedicated to the Bathroom, like theEco Toilet Cleanerand the Anti-Mildew Bath Mousse.