Check out Nagua CEO's advice,
Liciane Kenik
. Here you will find suggestions on how to use some of our products on your boat.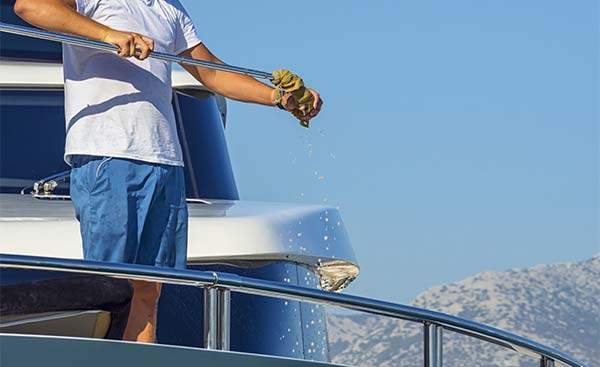 Motorboat: practicality, comfort and elegance
Arriving in port after a day of sailing is a great feeling and a privilege not for everyone. We appeal precisely to you so that you have the opportunity to live this experience in respect of this fascinating and generous nature.
Arrive at your destination, take care of your boat and finally get ready for dinner. We ask you: Why not do it with the consideration of how great it is to make sure the environment that we enjoy navigating stays the same? Why not make choices that leave us with the peace of mind that we won't ruin what we love so much?
There is so much to do and we encourage you to start using products that have the least impact on the environment. Today you have the opportunity to choose, preserve the environment and continue to enjoy nature with respect.
Discuss your questions about a product's biodegradability, check the INCI of ingredients, and see what certification from an organization like ICEA means. The marinas, as well as the boaters, are becoming more rigorous in being environmentally respectful and choosing eco-friendly products is becoming more and more a must.
That's why Nagua recommends a must-have product for your motorboat:
Eco Boat Shampoo: the shampoo that will allow you to clean your boat daily, respecting the nature that surrounds it.
It is realized with natural ingredients, biodegradable, low environmental impact thanks to the decision made to eliminate from the formulation all chemical ingredients derived from Friend of the Sea and ICEA's certification.
Who is with us in this project
Trade magazines:
Nautica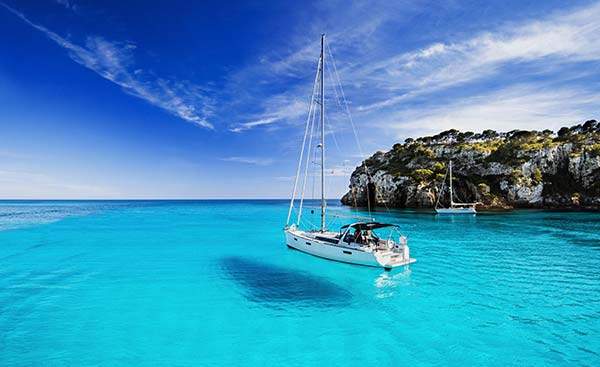 Sailboat: freedom, ecology and economy
Let me tell you about a situation that I personally lived through a few years ago. It was through it that I started thinking about the Nagua' s creation.
We were anchored in Sardinia, in a situation very similar to the photo. I had just eaten a sublime lunch and was clearing and washing the dishes. At one moment, I started looking at the sea and was incredulous at what I saw: it was a sea of foam outside of boat!!!
At that moment I was very worried about finding out who was throwing that foam overboard, until I realized it was me! Just me, who loves nature so much and respects it deeply. How could I do that to her? So, I read the label of the product I was using and discovered that in addition to the foam, there were other chemical ingredients that I was throwing into the sea! From that moment I realized that it takes consciousness, we are responsible for what we use and put into nature.
That's how my products were born! I recommend them, because they are made with all love and care, plus they have helped to avoid polluting the oceans as much as possible.
And for your sailboat, Nagua recommends the following product:
Eco Dish Washing Gel: the perfect dishwashing product for those who live and respect nature and want to make a difference in the marine ecosystem. I know that if you've arrived at here, you share the #respect philosophy with us!
Where to buy in Sardinia?
Navigation Products:
Marine Store Sardinia
Information
Sails and more:
Giornale della Vela
Bolina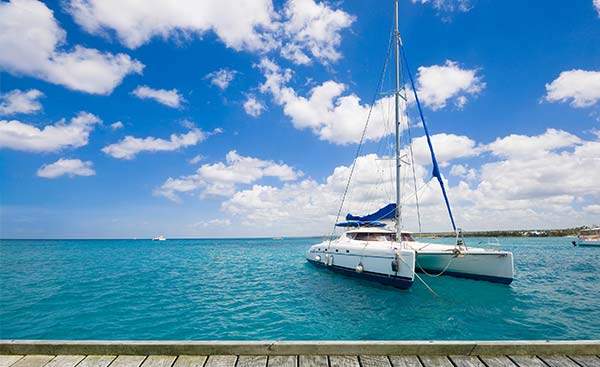 Catamaran: comfort, space and fun
Have you ever boarded on a catamaran? Have you ever noticed their surface area? Well, they're awesome! After all, they are incredibly big and spacious. I have seen many times groups of super happy people inside a catamaran
.
The catamaran is a symbol of comfort, space and relax. In other words, it's a seaside villa! And like a mansion, it has large areas.
That's why Nagua recommends a product that cannot be missed in the catamaran:
Eco Glass & Surfaces: the perfect product for glass and multi surfaces that is eco-friendly and biodegradable, in addition to being easy to use, non-scratch and has cleaning power that helps to dissolve the salt. Can be used on any washable surface of your catamaran! The Glass and multi surfaces is my favorite, plus it has a super fresh scent derived from natural lemon essential oil.
All nagua's cleaning products are ecological and certified by ICEA and Friend of the Sea, organizations that control the products so that they respect a rigorous standard of quality in their composition and production.
Where to find marinas or a safe mooring?
App Nautical:
Dockbooking
Information
Harbors and more:
Mondo Barca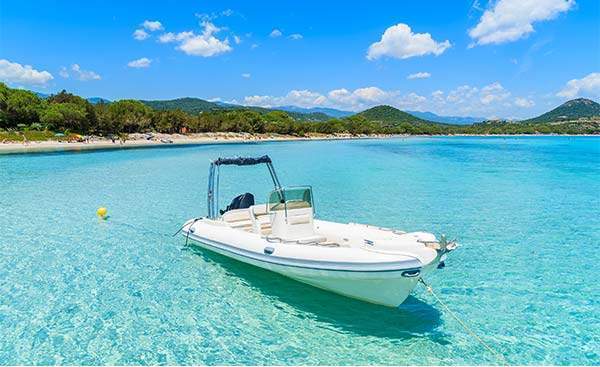 Rubber: freedom, practicality and speedy
The Rubber is synonymous with freedom. It is the easiest way to get closer to nature. It is the ideal, flexible means that allows maximum contact with the marine environment! In short, quickly into the sea.
Those who decide to spend their vacations with an inflatable boat certainly choose the contact with nature in its most sincere expression. This kind of boat allows the most direct access to the seabed.
Just thinking about the seabed, one cannot overlook the fact that toxic residues of detergents used to clean the rubber ends up directly in the water. In consequence, marine flora and fauna suffer inevitable harmful consequences.
That's why choose Nagua nautical cleaning line. Because it' s a line of detergents that leaves the boat clean and the marine ecosystem respected.
Nagua recommends, to the rubber boaters, a product that cannot be missed aboard:
Ecological universal degreaser: Nagua's powerful degreaser does not give up the cleaning power while maintaining the ecological characteristic! Nagua respects the marine system.
Where to find information about rubbers
Boats Information:
Il Gommone
Where to find safe harbors and moorings?
App Nautical:
Dockbooking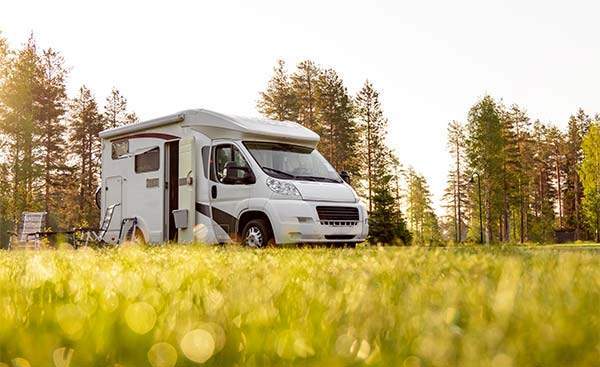 Trailer: freedom, independence and spontaneity
Traveling in an trailer is an unforgettable experience and a must for anyone who loves to travel! It's being free to go anywhere you want, free to sleep in unique places, and free to be immersed in nature.
The caravan is a mini mobile home and, like all homes, should always be clean and well maintained. Traveling by trailer means being in direct contact with nature, so every action that you take has an immediate impact on it.
With this in mind, Nagua offers you all the products that you would use at home, but with an extra feature: RESPECT FOR NATURE. With Nagua, you use cleaning and laundry products with the certainty of not affecting the environment in which you live. Awareness, respect and tranquility will accompany you on your journey.
Nagua recommends a product that can't be missed in your roulotte:
Eco Laundry Detergent: is an ecological product and dermatologically tested. Ideal for hand washing as well as machine washing.
Where to rent trailers
In Lombardia, Italy:
Erregi Auto
All for campers and caravans
Stores:
Gira Gira Camper
nagua: nautical ecological reponsability
Why Nagua can make the difference? Browse our brochures and know more about our products.
A comprehensive nautical line, developed with respect for social and environmental responsibilities, without compromising the quality. That's what Nagua is! Check out our product lines and make a real difference for Nature!
Nagua was born with the purpose of creating a quality line of marine cleaning products that also respects the sea.
All our products are produced according to the guidelines of the leading European certification organisations: we want to give you a certified alternative to the main products on the market.
The environmental impact of Nagua lines is minimal, because we produce them based on the calculation of the Critical Dilution Volume, a true formula with which pollution can be minimised.