eco products
vegan and not tested on animals
respect for animals
We at Nagua select 100% vegetable ingredients and none of our products have been tested on animals.
Can we say that Nagua products are suitable for vegans? Absolutely yes! Our lines are made with respect for Nature and all the living beings that inhabit it.
Our lines possess the main characteristics of this philosophy of life: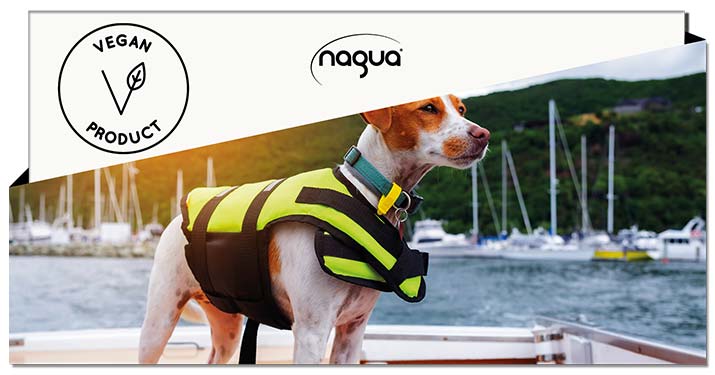 Total absence of animal-derived ingredients. We do not use meat, eggs, milk, honey, pollen. Even wine, which is not considered certified vegan.
Total absence of additives of animal origin, such as cochineal (E 120).
Total absence of animal tests
For those who want more details on the characteristics of vegan products, they can be found at some certifying organizations, including:
We are animal friendly
We at Nagua loves the nature in all its forms. We do our best to protect marine environments, but we don't forget about all other living creatures.
In our small way we want to remind you not to abandon or mistreat your animals: the animals are pure beings and do not deserve to suffer.
Some years ago we adopted our dog, Jessy. We went to a kennel in Rome, a place with exceptional persons, like Mrs. Xenia Prelz. Even you can make the difference: adopt an animal!