The problem of rust on onboard metal components affects not only the aesthetics of the boat, but their functionality and safety. Here are a series of strategies that you can use right away to prevent and combat it.
Our boats, sailing cabin cruisers, catamarans, as well as powerboats and rubber boats are literally full of metal. These components, although expressly made to withstand the brackish environment and weathering, develop rust and oxidation in the long term. Especially if they are little used or left to their own devices without seasonal care and maintenance.
The metals on board concern practically all equipment, facilities, but also the below-deck spaces of our boats. Think, for example, of the complex rigging of a sailboat or catamaran. It is here that most of the steel or iron components are found, starting with the rigging, mast, boom, spreaders, rigging, as well as on deck the winches, pulleys, blocks, shackles, shackles, stanchion, and all the fittings. Not to mention the anchor, chain and rudder. But metal parts on a boat also affect systems such as the engine, anchor windlass and even interior fittings, such as locks, joints and hinges on lockers, cabinets, seats and tables.
Read also: How to do boat cleaning for the wintering season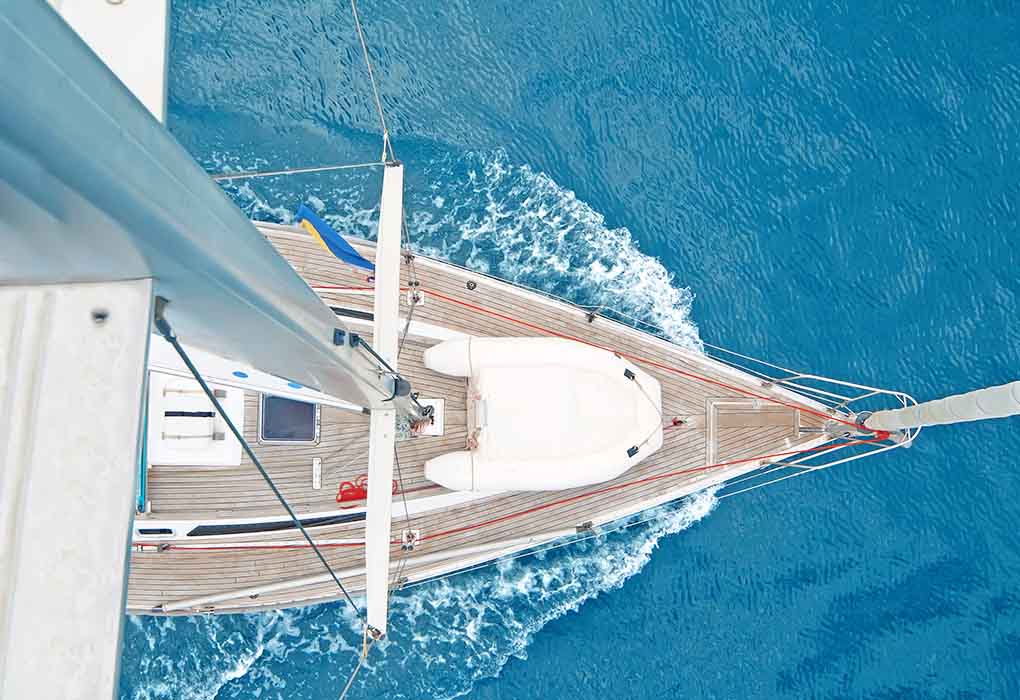 Moisture, salt and limestone: the great enemies of metal
Exposed to moisture, salt, rain and complicit with wear and tear, rust attacks all these metal components, their surfaces and any mechanisms one by one. Besides being aesthetically unpleasant, the real problem with rust on metals is that it weakens their structure, creating a safety hazard on board. A problem accentuated in recent years by the type of metals with which shipyards make boats, inflatable boats and watercraft.
Preventing rust is easy if you know how to do it
What are the signs that something is wrong? The rust, meaning on a chemical level the reaction between oxygen in water and air with metals, manifests itself in various forms: corrosion, scale and oxide on iron and steel, a white film on aluminum, a dark halo on brass, and so on. Combating metal rust is therefore absolutely important to keep the boat and its equipment in good condition. The good news is that there are a several ways to prevent its formation and prevent our boat from ending up in a dilapidated and, above all, unsafe condition for navigation and life on board. Nagua has selected the top 5 strategies that you can put into practice right away.
Protect the boat with a good cover
One of the ways to keep rust away from our boat's equipment is to prevent weathering such as moisture, salt air, rain and dirt from reaching metal components. Especially when we are not on board and the boat remains moored at the dock or on a land-based slip. We are then helped by special covers that protects the boat and all its components from prolonged exposure to the environment, including the sun's rays. Get a good quality cover for your boat, preferably made of breathable material to prevent moisture and condensation from building up inside.
Obtain some anti-rust sprays
A good habits for the owner is to check the boat regularly for signs of rust, scale and oxidation, which, if neglected, can diffuse quickly. If you find rust stains, use a good anti-rust product to attack them before they spread. These products, usually in spray form, provide the metal surface with a long-lasting protective coating against moisture and saltiness. Rust sprays can be used on all metal equipment, but also on electrical connections, engine components, and much more.
Using marine lubricants and greases
If the metal parts involve a gear or any type of mechanism that moves, another essential step to prevent rust is to periodically apply appropriate lubricating oils to the parts. These create on each surface a kind of oily "film" that prevents and slows down the occurrence of rust, oxidative phenomena, corrosion, and generally preserve the quality of the metal. In some cases the same metal components may require not the oily lubricants, but marine grease dache has a firmer consistency. Read the instruction manual and adjust accordingly.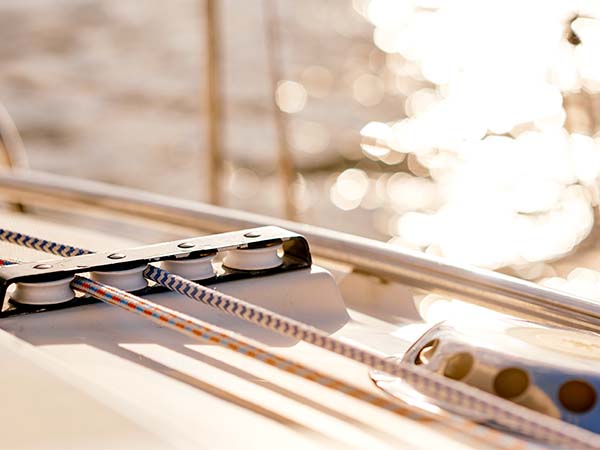 Install a dehumidifier
One of the main enemies of metals aboard a boat is moisture itself. The latter is almost always the main cause of rusting on board. For indoor environments, why then not invest in a good dehumidifier? In fact, these devices make the air dry and healthy and greatly reduce the problem. These devices are increasingly inexpensive, consume little power, and most importantly, are optimized for their use in the marine environment. They also prevent the formation of mold and mildew. You can leave them running while you are on board or when you are away from the boat for long periods.
Clean the boat regularly
If there is one strategy that most prevents rust on board metals, it is regular cleaning. Regularly washing the boat and its metal parts is undoubtedly the easiest and most effective way to prevent rust. Make a habit of cleaning the boat after every outing and drying it thoroughly, also taking advantage of the wind and a nice sunny day. The suggestion is to use simple fresh water and an absolutely organic, non-polluting detergent to remove dirt and salt. An excellent alternative may be an anti-scale product, again natural and designed for use on boats. You can also create a checklist to help you go through each component to be treated and try to reach even the most hidden accessories. On deck you can recourse to the classic water hose, while in interior spaces you can use spray bottles.
A little bit of elbow grease, the correct, environmentally friendly cleaning products, and with these simple strategies rust will be just a bad memory aboard your boat. Try it to believe and good sailing to all!
Good wind
Team Nagua