What are parabens?
Parabens are a class of preservatives widely used in cosmetics and detergents.
They are chemical preservatives and are used to combat fungus, bacteria or other harmful substances. Among them, great attention should be paid to Propylparaben and Butylparaben because they have a possible estrogen-similar action.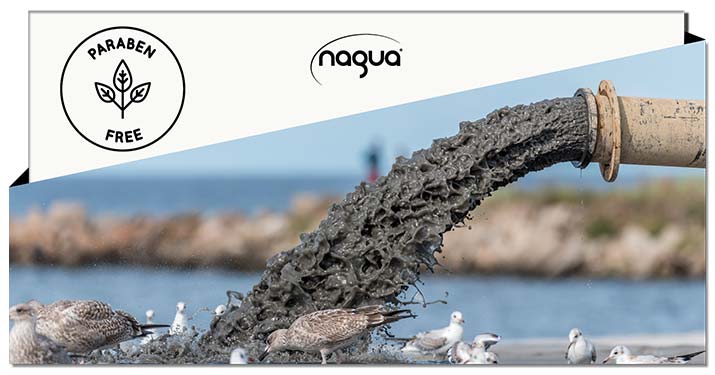 Which products may contain parabens?
deodorants and antiperspirants
shampoo & conditioner
bath foam
dentifrices
creams and sunscreens
cosmetics
medicines
food additives
Impact on health
Although some parabens have been identified as toxic to humans, even carcinogens, not all products are free of these substances.
In fact, according to the European Union, some products may contains a limited amount of parabens. Used for over 50 years, parabens are found in over 3600 products that are absorbed by us in our skin. It is enough to think that traces of parabens can be found in our urine and blood tests.
In addition to being potentially carcinogenic, the parabens can also produce serious adverse effects. These include allergic reactions, most common in sensitive individuals, and adverse reactions to medications containing parabens.
The fear of scientists is that they may cause a decrease of the sperm quantity, also increasing the risk of male breast or testicular cancer. In addition, they could also cause glandular imbalances, thus disturbing the endocrine system as well.
Environmental impact
According to research published in Environmental Science and Technology, significant amounts of parabens have accumulated in the tissues of mammals such as dolphins, sea otters and polar bears. The causes are definitely to atribuite to man-made industrial pollutants.
When our shampoo or beauty products get down the drain, they reach the sewers and eventually the sea with its wildlife.
Although the scientific literature on the subject is not particularly extensive today, we at Nagua believe that these ingredients are harmful to nature and we do't use them.
Previous studies have shown multiple effects of parabens on animals. Once in contact with the animal's body, the parabens behave like estrogens, modifying behaviors related to the reproductive sphere.
Studying 121 skin tissue samples taken from 8 different species of marine mammals in Florida, California and Alaska, Kurunthachalam Kannan and his team of researchers found methylparaben (an antifungal and food preservative) in most of them. So much so that traces of a methylparaben metabolite were present in every sample.
From this research, it was found that the animals came into contact with man-made chemicals substances. Although from today the risks for the animals are not completely certain, we at Nagua believes that it is important to try to interfere as little as possible with the flora and fauna.
Methylparaben (E218 ed E219),
Propylparaben,
Isobutylparaben,
Ethylparaben,
Butylparaben,
E216,
Calciumparaben,
Sodiumparaben,
Potassiumparaben
Parabens prohibited in Europe
Isopropylparaben,
Isobutylparaben,
Fenilaraben,
Benzylparaben,
Pentilparaben,
Studies & Sources
Data can be read in SCCS Opinion 1514/13 on Propyl and Butyl Paraben, May 3, 2013; especially Chen J, Ahn KC, Gee NA, Gee SJ, Hammock BD, Lasley BL (2007). Anti-androgenic properties of parabens and other small molecules containing phenols in personal care products. Toxicol Appl Pharmacol. 221 (3): 278-84.