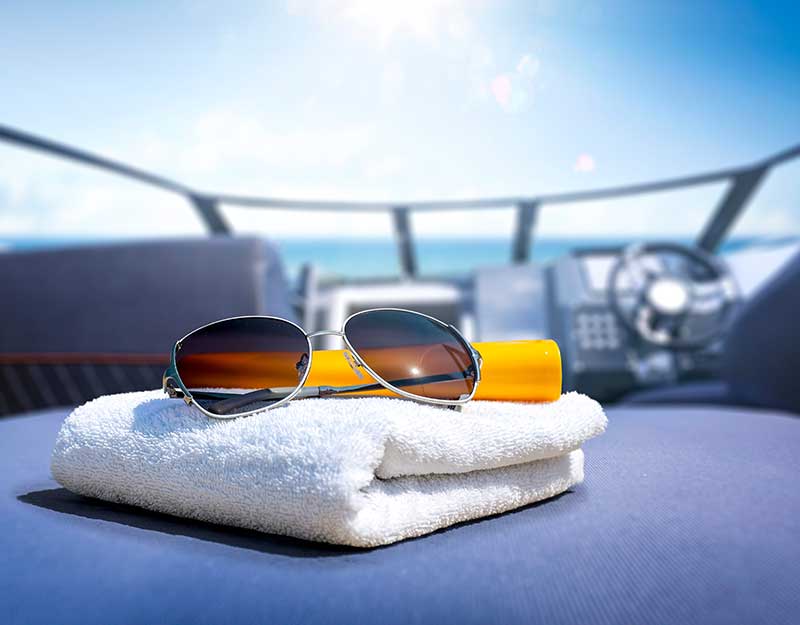 Ecological fabrics for boating: a sustainable choice
26/11/2021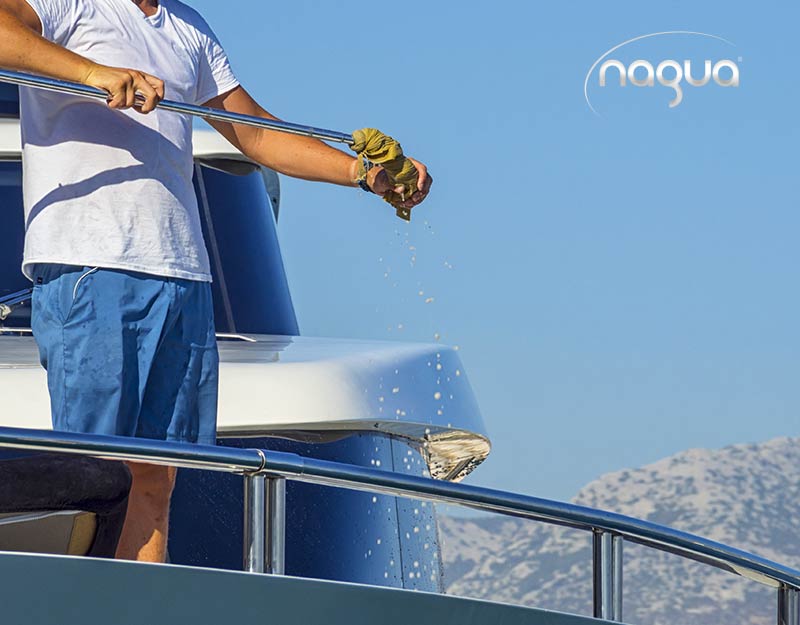 Clean boat without polluting? Know here how it can be done.
08/12/2021
Glass and surfaces transparent on board always shining
In the latest years, modern boats have seen an increase in transparent and reflective glass surfaces on board. You only have to board any sailing or motor cabin cruiser to admire large, panoramic deckhouse windows, portholes and skylights on the deck and on the hull, as well as plexiglass panels, light points and mirrors located in the interior areas. The aim of these surfaces is to give the boat a good visual look, but also to increase the brightness of the interior and create a sort of continuity of the spaces on board with the marine environment.
Cleaning and maintaining the shiny appearance of all these surfaces before and after sailing is, therefore, a fundamental aspect not only on an aesthetic level, but also from a functional point of view. Dirt, salt, condensation, halos and stains are always lurking, and to remove them you need efficient cleaning products that are not aggressive, for example on any rubber or plastic gaskets, and above all have a reduced environmental impact.
Removes salt, leaves no halos and respects the environment
For this reason we from Nagua proposes within the "Nautical Cleaning Line" the cleaning product Eco Glass & Surfaces, a self-drying detergent specific for glass, portholes, skylights, mirrors, plexiglass and plastic surfaces found on boats. In addition to removing stubborn dirt, Eco Glass & Surfaces cleans without leaving halos, removes salt crystals and restores all surfaces their original brightness.
Like all Nagua products, Eco Glass & Surfaces is formulated with certified ecological formulas that guarantee maximum cleaning of the boat, but also the respect of the marine environment and represents a valid alternative to traditional chemical or petroleum based cleaning products.