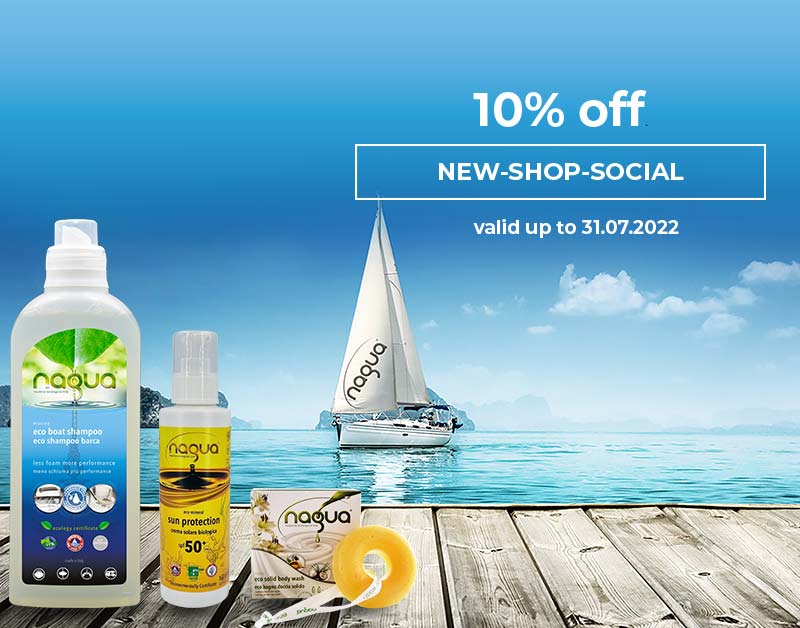 Visit the new Nagua e-commerce and guarantee your discount!
15/07/2022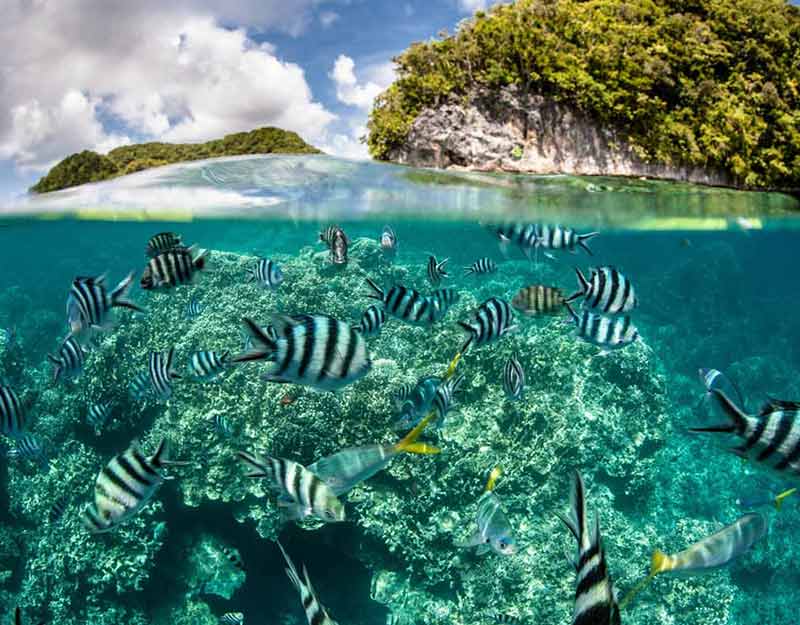 Marinedi and Nagua Bio together to preserve the marine environment
11/12/2022
How can you know if the product you are buying is truly sustainable and respects nature?
Navigating in the world of ecology can be a complicated and exhausting task. It is not always easy to know if a product is really sustainable in the midst of all the advertising that you see. We hear the words green, 'bio', 'biodegradable', 'eco-friendly', etc. all the time. How, then, can we make more conscious purchases?
To simplify this task, in our opinion, the first thing to check is to check if the product you are about to buy has obtained any certification. However, not all certifications are synonymous with sustainability.
There are a few who are dedicated to some particular issue, here are some examples. Get to know some of the sustainable seals that really make a difference:
The importance of certifications in ecological products
The certifications are managed by entities external to the company, guaranteeing the sustainability of the entire production process and the use of environmentally and humanely friendly raw materials.
Ecological certification considers the environmental impact of the entire production process of the product. Therefore, they are the ones who verify the veracity of what is written according to their own criteria, in a neutral manner as to when it is declared. Therefore, there is a guarantee for both the consumer and the company that their product is truly ecological!
Nagua uses AIAB's Ecological Certification
For the cosmetics, Nagua has chosen to certify its products with the AIAB. The great differential of this institution is that it not only certifies the product, but also the entire production process. This guarantees that your certificate will truly be given to companies that are respectful to nature and also to the consumer.
A product with the AIAB seal guarantees it, for example:
The presence of the main ingredients in the organic farming formula;
The absence of "at risk" raw materials, i.e. potentially allergenic;
The absence of non-ecological raw materials with low eco-compatibility;
That only vegetable, non-allergenic and non-irritating raw materials are used.
You can check all the characteristics and prohibited substances of the certification here AIAB.
But, after all, how can the consumer prepare himself to choose a product that is truly eco-friendly?
We care about transparency, about people and about the sea! Here are the 5 key points to help you to understand if a product is eco-friendly:
1 - CERTIFICATION
Search for the seal of an ecology CERTIFICATION that is validated by a serious institution, such as AIAB;
2 - BRAND
Search informations about the BRAND. It is important to understand if it is a company that was founded with the aim of offering ecological and sustainable products, or if it just writes terms referring to ecology on its products without actually having obtained a ecological certification. It is worth remembering that this is still a new topic, some companies are often young and need a vote of confidence and feedback from their potential customers.
3 - INGREDIENTS
Read the INGREDIENTS - INCI and search for products made with natural ingredients. In cosmetics, it is obligatory to write the list of ingredients on the label, but in cleaning products, for example, they are optional - on Nagua's labels they are all visible because we want to be transparent. You can get some help using the application Yuka or in Biodizionario. We recommend that you do some research in several places if you are unsure about a particular ingredient, because depending on where you are looking for it, the classifications may be different. Always keep in mind, however, that the whole formula must function and that no matter what they say, if a product is certified, it has already been approved by some authority on the matter. The ingredients must be eco-friendly but also efficient. The most important thing is that it is free of petrolatum, silicones, preservatives, emulsifiers, and chemical surfactants. You can find here a list of ingredients banned by the AIAB;
4 - ANIMALS
Search for companies that have respect for ANIMALS, that do not test their products on animals, and that have no animal ingredients.
5 - PACKAGING
Pay attention to the PACKAGING of the product that you are choosing. Give preference to sustainable packaging, such as Nagua solid cosmetics. The packaging is made of FSC-certified paper from sustainable forest management, made from 100% recycled or recyclable paper.
Get to know our Eco Nautical Body Line
The Nautical Body Line is our exclusive line for skin and hair care. In addition, our products are solid, and therefore plastic free and easy to carry also as hand luggage. So get to know our highlights: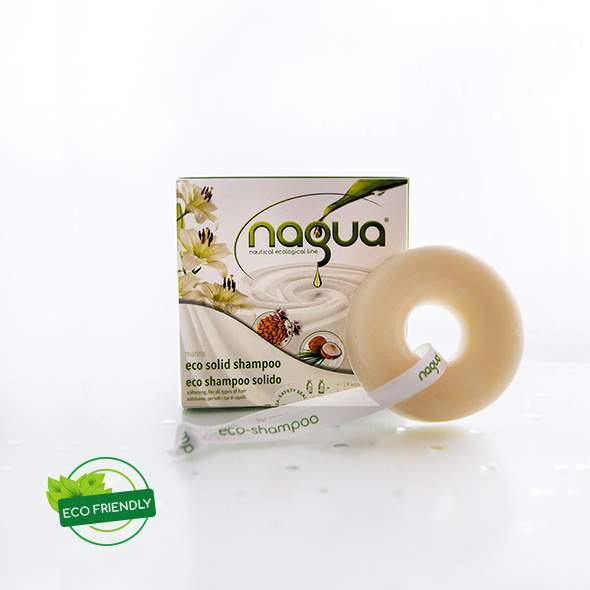 eco solid shampoo
---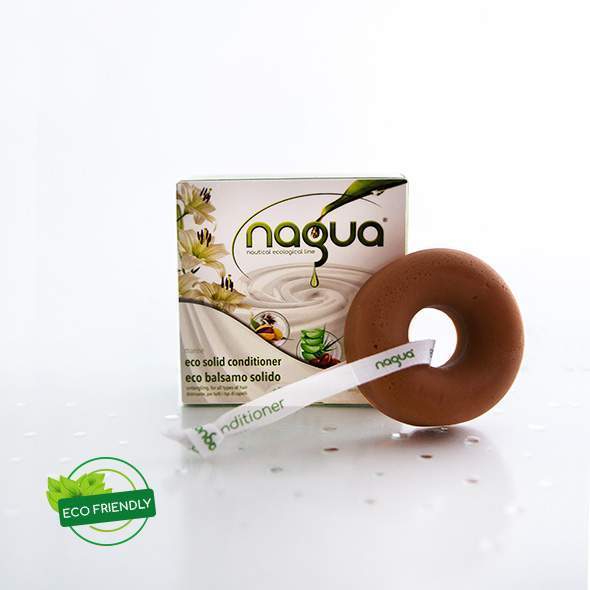 eco solid conditioner
---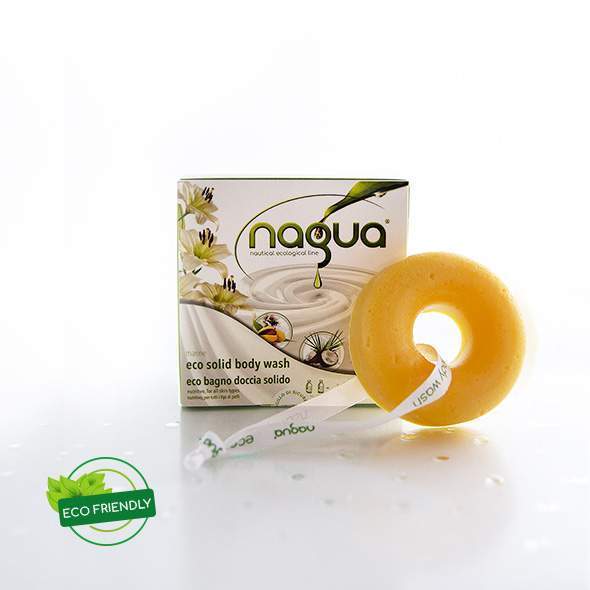 eco solid body wash
---