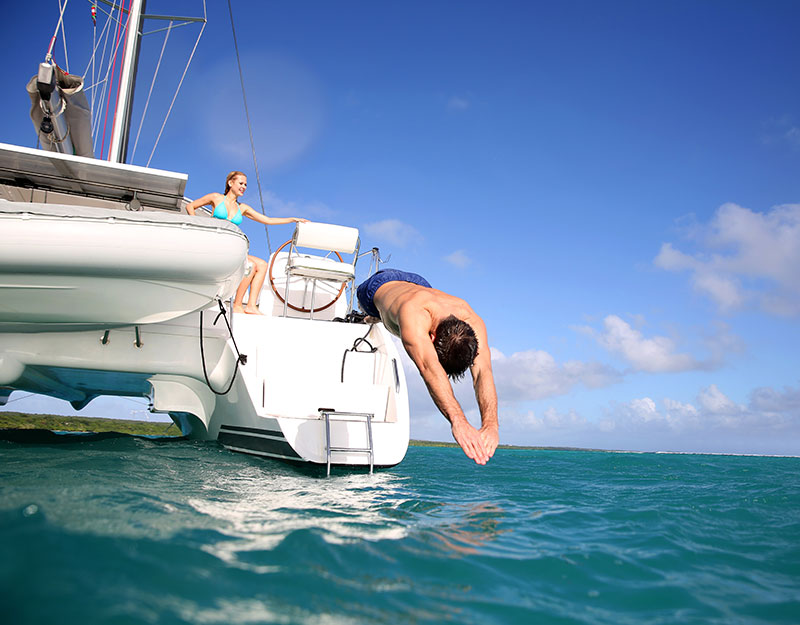 Discover the benefits of seawater for the skin
05/11/2021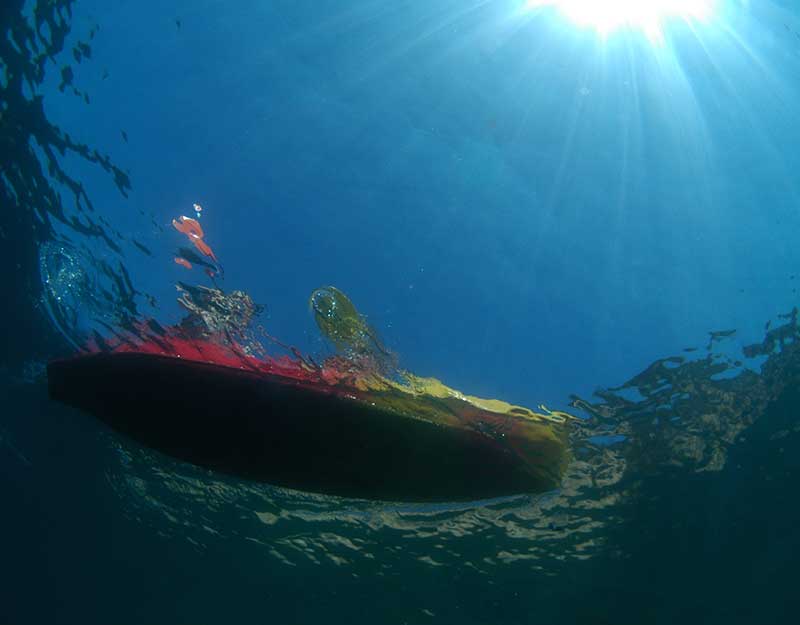 Biofouling: discover other reasons to take better care of your boat!
17/11/2021
Practice nautical sustainability! Recreation nautical can be an ally in cleaning the oceans.
Practicing nautical sustainability is the best way to enjoy nature without giving up responsibility in the fight against pollution. So, boating must be more than entertainment! Make the difference with the right attitudes.
First of all, to put nautical sustainability into practice, some considerations are needed. First, in relation to cleaning and maintenance of vessels. As we will explain in our next article on biofouling, when there is no care in the treatment of boat hulls, they become an attraction for some organisms. They take advantage of the transfers carried out by vessels and proliferate in other environments, putting an unnatural proliferation at risk. And this, in turn, can cause an unprecedented imbalance in marine flora and fauna.
Furthermore, in the immensity of the sea, people forget that some attitudes – even if small and innocent – harm the marine environment.
So, in order to take full advantage of the boat trips, it is necessary to be responsible for the maintenance of the boats. And also control over people's actions.
The Mediterranean Sea and its Special Considerations
The Mediterranean Sea suffers from a lack of nautical sustainability. In addition to the problem with biofouling, there is also a deliberate proliferation of algae that are harmful to their natural habitat. For instance, some aquatic species – as well as those that cling to the hulls of vessels or their anchors – are extremely invasive and have a high survival rate. They travel on vessels that transit between ports and anchorages and are disseminated in the ocean, thus contaminating a new habitat.
Pleasure boats, which are used for recreation, can transport exotic species at anchor. Smaller boats, such as dinghies towed by your own boat, accumulate water and can transport these species internally. Therefore, a verification process called "Check, Clean, Dry" is recommended. Thus, each time an inflatable boat is towed, this process prevents the transfer of species to other regions. In other words, always check, clean and dry your boat and dinghy.
Attitudes that increase the environmental imbalance in the seas
To get an idea of how harmful the lack of nautical sustainability is for the marine environment, a species of alga has spread in the Mediterranean Sea as a result of this movement. The population of Caulerpa Taxifolia – which is an alga of little importance to the natural Mediterranean habitat – has grown much more than normal in the region. As they are extremely invasive algae and very resistant to dissection, their proliferation ends up preventing the natural growth of Posidonia.
Posidonia is essential for the health of the oceans. Its lower structure – called "matte" – is very important. It is responsible for storing about 50% of the carbon buried in marine sediments worldwide. In addition, posidonia is a habitat and nutritional source for many species of fish, crustaceans and molluscs. There are at least 20% of the total Mediterranean species living in its meadows.
In other words, a local problem in the Mediterranean ends up harming the world's oceans. And all this can and should be avoided with the practice of nautical sustainability.
Disposal of waste on boats and the feeding of marine animals
Waste disposal on recreational boats represents a small percentage compared to the total amount of plastic pollution reaching the oceans. However, we still must not dispose of garbage in the ocean.
Although there is no precise data on the amounts and types of garbage discarded on these tours, it is believed that the villains are food packaging. This causes a source of contamination in the oceans. Therefore, it becomes a concern for marine wildlife.
In other words, we reinforce the obvious: do not discard packaging and garbage in the ocean when you are on a boat trip!
Feeding marine animals is a problem. Despite appearing harmless, this action changes your eating habits. This makes these animals potentially aggressive to humans. Or, it can leave them powerless to get their own food.
Finally, marine mammals that accept fish, shrimp or squid from humans are also at potential risk of ingesting contaminated or inappropriate food. So do not feed these animals during your boat trip!
Fuel and oil leaks and the disposal of "grey waters"
Despite being obvious, fuel and oil leakage from vessels is a sensitive issue. And this must be discussed, monitored and controlled!
Fuels contain heavy metals and polycyclic aromatic hydrocarbons. These, in turn, are highly harmful to organisms. And, like a cycle, it goes back to human beings. After all, as with the disposal of plastics, the metals in fuels are absorbed by fish. And these end up being served in people's meals all over the world.
With this in mind, Nagua and Test1 present to the market a product that helps in the treatment of water cleaning in cases of fuel leakage.
Gray waste water
"Grey water" is that which is left over from accommodation facilities (eg shower, bath, laundry, kitchen, dishwasher, etc.). And unlike a fuel or oil leak, it's not easily dealt with.
This is because it has a wide range of chemicals and fats. And it may also contain detergents and soap residues, metals (eg copper, lead, mercury), bacteria, pathogens, hair, food particles, organic matter, oxygen-depleting substances, suspended solids, bleach, pesticides and phosphates .
This means that even if it brings "invisible pollution", it represents a big problem! Its disposal harms phytoplankton, which is the base of the food chain for species with higher trophic levels. That is, its disposal is potentially dangerous.
How to solve this problem?
Currently, the nautical market has a series of filters to treat this water before disposal. The problem is that the cost of implementing these products is expensive – especially for those who use boats as seasonal entertainment. So choose suitable products to use on your boat.
Choosing certified and biodegradable products, without micro plastics in their composition, will certainly ensure that their disposal is not harmful to the ocean.
Cleaning Line Nagua has products with a chemical-free composition. Therefore, they can be discarded in the ocean without presenting problems to nature. For example, using Nagua's Eco Dish Washing Gel to wash the dishes used on the boat will not pollute the water at disposal!
See our test with the comparison of a chemical cleaning product versus an ecological product by clicking here. It's amazing to see what just a few drops can do, let's imagine the massive use of these products. We can thus considerably improve or worsen the marine environment.
METS TRADE 2021
Nagua is a guest at METS TRADE 2021, which will take place at the TV Studio at RAI. Together with Innovamarine– Innovative Solutions for Marinas, we will be at stand EL214.
The sustainability event: Clean Hulls – Essential for Sustainable Boating and Marine Diversity will take place on November 16, from 4 pm, with a presentation by Pernille La Lau.
Font: METS TRADE 2021